As per my experience in US Recruiting , have seen many recruiters struggling to set proper string for the given requirement , then i have decided to research ,found a a great tool called Recruitem which automatically generate the Boolean string along with the relevant resume from social sites (LinkedIn,Dribble, Git Hub etc.., ) .
What is Recruit em?
Recruit em is a free recruiting tool to source in social networking sites  using X-Ray search which makes our recruiting easier and faster
Let's get into the deep of Recruit'em – free tool to generate the Boolean string

Stunning Features in Recruit em
Free
No Registration needed
Easy to generate Boolean string
Boolean string is flexible on all social networking sites
Newly added : Job-ad Optimizer
As soon we hit on the link above we  will be welcomed with clean and optimized interface which consists seven (7) Menu buttons
1. LinkedIn
2. Dribble
3. Google plus
4. GitHub
5. Xing
6. Stack overflow
7. Twitter
Let's try to get more deeper into each category
LinkedIn:
Normally when we search/source in LinkedIn for a particular skill eg. java developer there is a limit to view profiles then we will be showing an message that we have reached our commercial limit to view profiles , in order to view more get Premium LinkedIn account –  then this is a paid one.
First select the country to which we are recruiting for then type in our keywords like Java or J2EE and micro services etc.., then job title eg Java developer , if we  want to exclude any keywords just type in then hit on
FIND THE RIGHT PEOPLE ON LINKED IN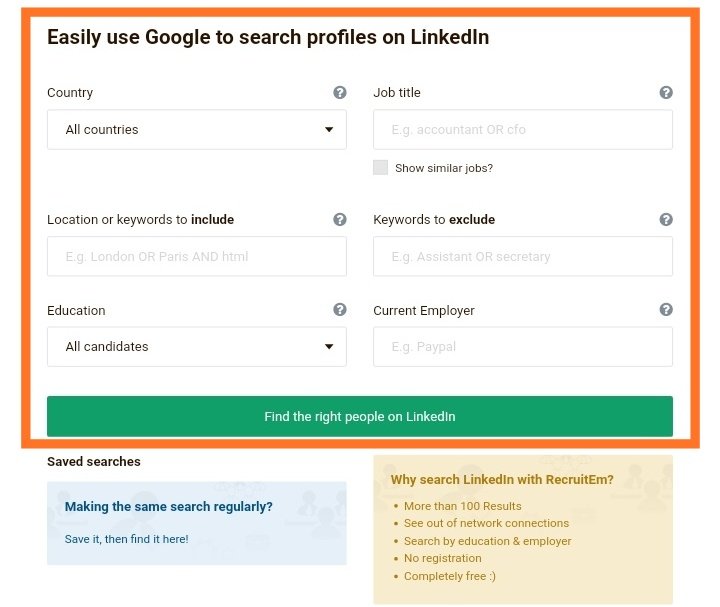 We can save the URL which is generated for future use or we can view the LinkedIn profiles in Google .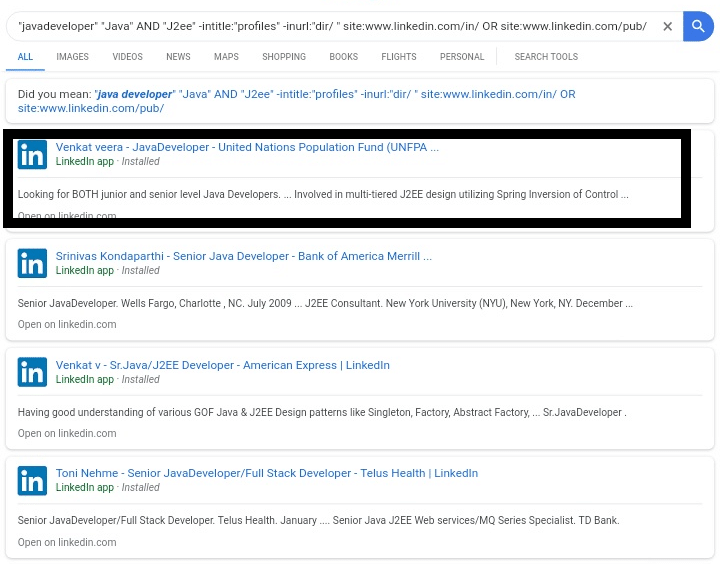 Click on the LinkedIn profiles  which generated and connect with them …..Happy recruiting
---
Dribble:
What is Dribble?
Dribble is an website where we can find a great talent especially web developers, Graphic designers etc..,
As a Recruiter we can search for front end developers, Graphic designers full stack developers , UI developers , UX developers etc.,
Click on Dribble Tab.
Then Type in our Keywords and Type in our Keywords which are excluded then click on
FIND THE RIGHT PEOPLE ON DRIBBLE
Click on Open with Google button we will be redirected to google showing profiles of Dribble website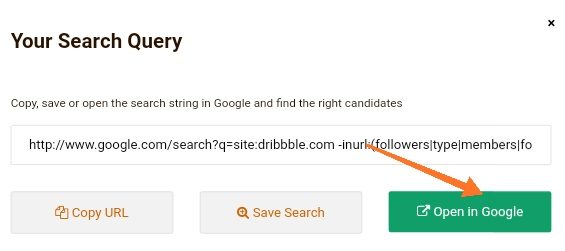 Note: To view profiles on Dribble we should get a free account registered with them.
---
Google Plus:
Google is a huge social networking site with cool features but due to data security issues of users so soon Google is going to shut down Google Plus .
Google Plus search via Recruit'em
Same way as above just type-in our required skills and type of country we want to recruit for then click on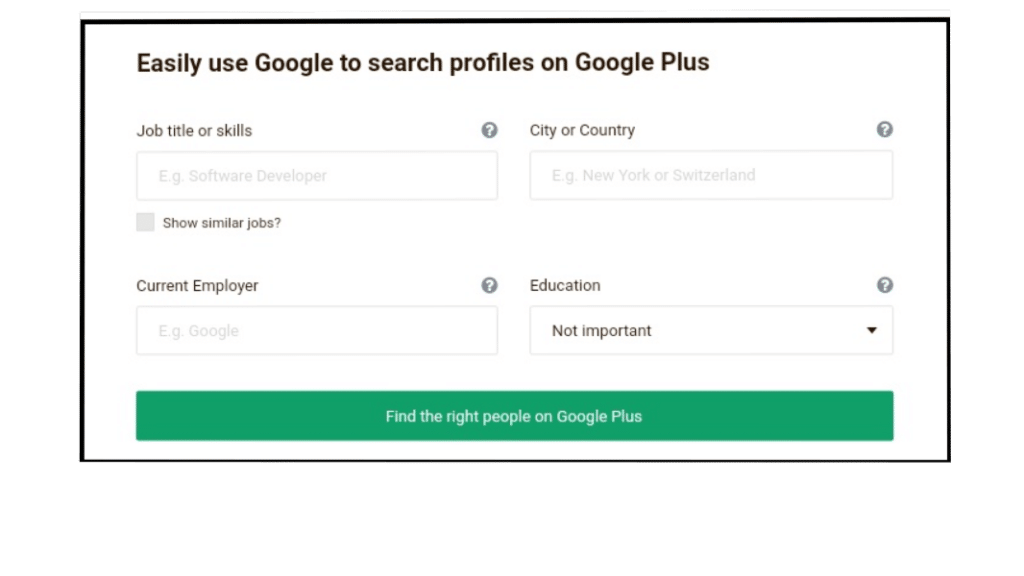 FIND THE RIGHT PEOPLE ON Google+
---
GitHub :
GitHub is a development platform inspired by the way you work.  Open source  you can host and review code, manage projects, and build software alongside 31 million developers.
Recruiters View : GitHub is good for finding developers and software engineers of every kind; JavaScript, Java, Python, Ruby, PHP, C++,C# etc.
GitHub is a great open-source to find talent , below is the page where we need to type in our required skills and country to which we want to recruit for then click on
FIND THE RIGHT PEOPLE ON GITHUB
soon will be writing a post on how to recruit using GitHub
---
Xing: is the job website where it can finds the job which suits your profile and text your accordingly 
Just type in our required job title ,location ,keywords which are to be excluded from your search and then hit
FIND THE RIGHT PEOPLE ON XING 
 then you  will redirected to google showing some quality profiles to recruit.
---
Stack overflow:  
Stack overflow is one of the largest website with unlimited data where we can dig a lot a golden talent , as this is called as a gold mine to find all types of Technical resources
Same way as above just type-in our required skills and type of country we want to recruit for then click on
FIND THE RIGHT PEOPLE ON STACK OVERFLOW
---
Twitter:
Twitter is a huge pool of people where we can find almost any kind of skilled people.
Happy Recruiting , keep watching  we will be updating on daily basis
Please let us know your comments below.