Technology  has made many changes the to each and every industry out there including Recruitment , as we see Recruitment industry has gone through many changes but term AI (Artificial intelligence) has going to change the whole process of recruitment.
What is AI?
AI is abbreviated as Artificial intelligence, as it defined as the part of modern science which will learn from human actions and acts accordingly, Normally which is a computer which has learning, planning , executing ,problem solving skills.
AI  has entered in to all the industries like Pharma, Chemical, Media , now is is the time of recruitment industry to make the work more easier and flexible to source , screen , sending emails, make calls etc.., 

How AI Works?
IBM was the company first introduced the term AI (Artificial industry), Normally AI will works with human intelligence , going to details where it is a outcome of deep learning and machine learning , which inculcates the actions of humans in no time and execute it.
How AI works in Recruiting industry ?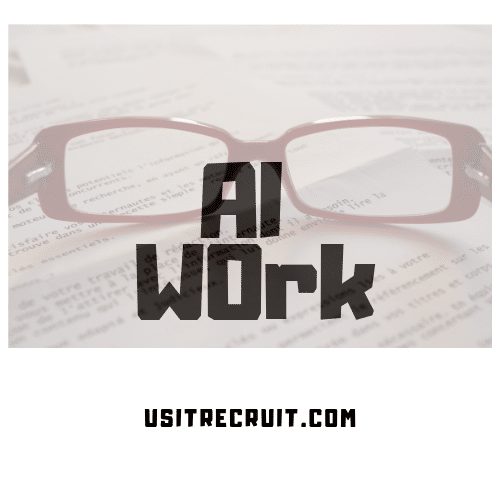 The basic responsibilities of recruiter are to source , screen , call , email , job posting, Now-a-days each recruiter is following a basic formula to get his submission done i.e.  as soon a the requirement comes to his inbox , for the first few seconds he spends his time in the preparation of Job template , then few minutes in Posting job , sending bulk emails / Email merges etc.., but when it is coming to AI (Artificial Intelligence) it is a computer machine which will learn actions from recruiter like posting job , calling to candidates , Souring resumes , screening candidates will make all these actions automatically without any much time .
AI Recruiting Software's
Recently Dice has implemented AI beta version which are being by most of the recruiters which consist main section i.e. to source resumes by just pasting the job descriptions .
Advantages of AI in recruitment industry
Helps to source qualified resumes

Automate the Recruitment (screening, calling)

Cost effective recruiting .
Helps to source qualified resumes
As soon as the recruiter hunt for the candidate for the job , the first thing which attracts the job applicant is the job description which is  shared by the recruiter, if the job description is not well written and with minimal information , there might be the chances that candidates would reject the job , but when the recruiter takes helps of AI tool called Textio.com , which will makes the job description free of grammatical errors , revise the description with alternate words and with proper sentence formation . 
Automate the Recruitment (screening, calling)
As Recruiter are the busy persons , they spend  a lot amount of time in finding the right candidates from job boards /social sites / ATS/ through emails and through referral as well , all these works are done alone by the recruiter, sometime recruiter tend to followup with the candidate on his interview schedule then that would be a mess , but when the recruiter takes help of Recruiting bot which follow up with the candidates who are shortlisted by sending emails / sending message which automatically makes recruiter job easy .
Cost effective recruiting
When comes to recruitment industry a normal startup company or a well grown company will have at least two(2) job portals , one (1) ATS , one (1) SMS software altogether costs huge dollars but when a recruiter buys a single AI based Recruitment software it is equal to all those all three softwares i.e. Job boards , ATS , SMS, so it is cost effective.
Recruiting Bot
Recruiting  is a communication assistant which is similar to Alexa, Siri , Google NOW  , Recent survey showed out of 3 persons 2 persons are likely to interact with bots .
For example a job is posted on non AI based portal in which candidate need to go to bottom of the post to apply for that , but if that is a AI based portal as soon as the candidates visits the posts AI will suggest whether to apply or not to apply based o his resume and skills.
Conclusion:
AI is the great technology  which has been evolving in Recruitment industry to make the work of recruiter much more easier at the same time AI is a threat to CTRL+F Recruiter.
Learn more and share more . Happy Recruiting