Jobspider is a free job portal with huge resume  database around thousands of resumes and jobs posted  on daily basis.
Website : http://www.jobspider.com/
Features : 
Job seekers can upload the resumes
Recruiters can search and post the job for free with out any cost

Here is the image of jobspider.com homepage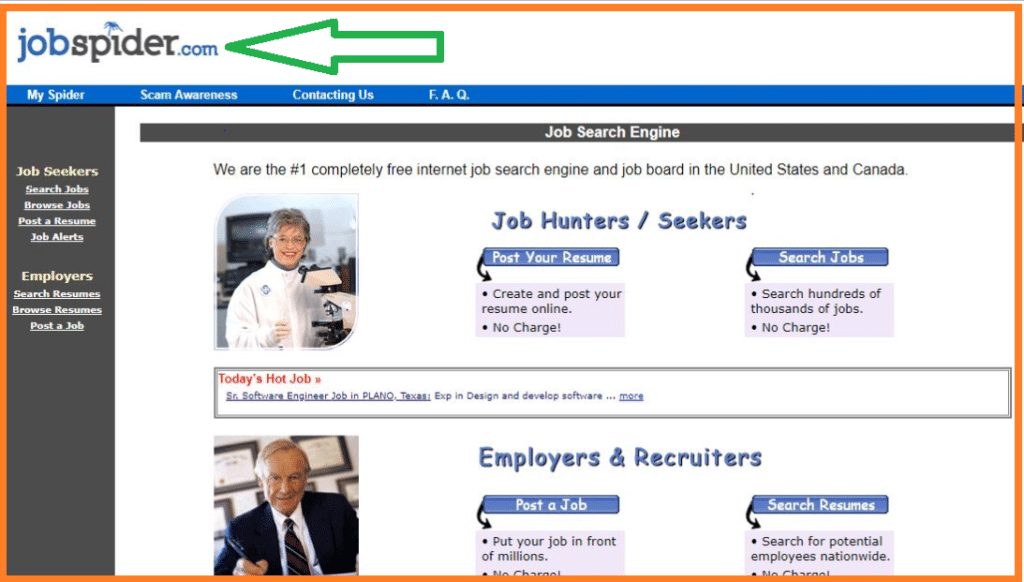 How to Register  and Login to JobSpider.com? (Step-By-Step)
Step-1 :
Click on the Post a Job button under Employers and Recruiters Section as shown in the image below
Step-2:
Then if you are not registered with jobspider.com then click on Register for An Account link which is shown in the below image.
Enter the details which you have given while registering the account.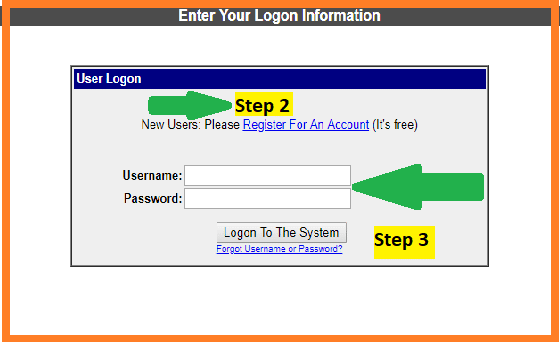 Step-4 : As soon you click on Register for An Account link , you will be redirected to the Registration page as below.
Go through the special notes which are given in the page and fill the following information to get registered
After filling all the information then click on submit button which is at the bottom of the registration form
(Note down your User Name and Password for Future use)
How to post a Job in JobSpider.com (Step-By-Step)
Step-5 : Hoooooooo!!! you are registered with jobspider.com then you have a chance to post your jobs  for free of cost.
Login to your account using the Username and the Password which was given while registering
Then you will be taken to a page as shown below
Select the state and city that your organization is  based out then click NEXT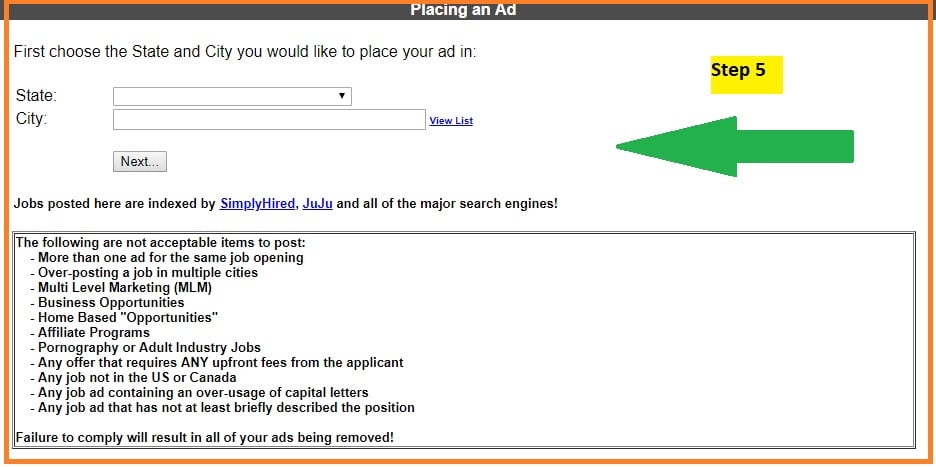 Step 6: As soon as you hit NEXT button , A new page with title POST A NEW JOB will be loaded.
[su_box title="Page divided into three categories" style="soft"]
Company Profile and Contact information
Your Job
Job benefits and options
Job Options[/su_box]
Fill all the details which are mandatory in the form and click on PREVIEW MY JOB button as shown below.
Step-7: If you are done with filling all the basic details about your organization name , email address, Phone number , job description  etc..,  you can preview your ob description before you post the job in Jobspider portal.
Check if all the details are filled out correctly with out any errors then Type the Captcha which appers at the bottom of the page , then click on POST MY JOB button
DONE YOUR JOB IS POSTED ON JOBSPIDER.COM
There are many free job portals to post the job for free with out any cost , will be posting those tutorial as well , Keep Checking 
If this article is useful ,please share it  and  do write your valuable comments below
Happy Recruiting