What is Machine Sourcer ?
Machine Sourcer is an amazing  chrome extension which is used to send messages and send connection to your LinkedIn connection automatically – all with your permission.

What are the uses of Machine Sourcer ?
1.Build lists of prospects: Just type in the professional and geographic parameters to automatically build lists of profiles.
2. DOWNLOAD profiles you collect in your list and port them over as CSV's or Excel files to your ATS/CRM systems or GROWTH
3. Connect with prospects: Send personalized connection requests to the lists of people.
4. Smart Search: Use the most targeted search methods possible to ensure that the people you want to connect with on paper are as ACCURATE as you can be.
How Machine Sourcer is useful to recruiters ?
Lets say , if you are sourcing for java developers in LinkedIn and you go the best 100 consultants in the search , but you want to send connection requests to all 100 results.
On an average you need at least 15 minutes to send the connections requests manually but by using Machine sourcer you can just share the piece of info you want to share to the connection it will do it within no time and meanwhile you can be busy with other work.
Practical usage of Machine sources:
Step 1:
Download Machine Sourcer which is available on chrome web store .

Step-2:
Open LinkedIn , if it is already open make sure to REFRESH the page .
Click on the Machine Sourcer Icon which is at the top right corner of the page
Step-3:
Then click on SEARCH & CONNECT button on the tool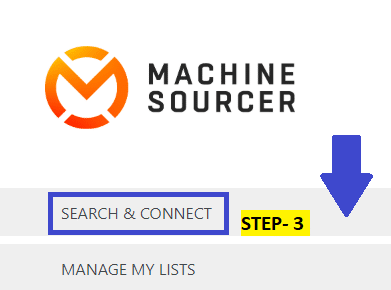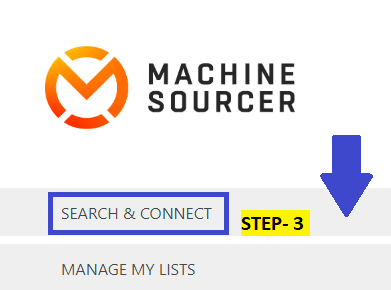 Step-4:
Then you will come with below page opens on the tool which consists of two sections:
Section 1 : Who do you want to reach out to?
If you want to send messages to already connected connections  select  1st Connections /2nd connections / 3rd connections
Section 2 : Who do you want to connect with?
If you want to send connection requests to connection never select any connections from 1st section.
Step-5:
Then fill the all the boxes with the respective values:
Select the number of profiles you want to source for
Select the location
Give a name to the search you want to perform.
Click on start searching button , wait for few seconds it will search for profiles.
Step 6:
You will be prompted with a new window in Machine sourcer tool which consists of the list of connection.
Send messages and  Download the file in CSV or Excel format :
If you want to send messages just click on message icon near o your list and type the message which you want to share with the consultant and click on START MESSAGING button
---
Conclusion:
Machine sourcer is a beast which makes our work much easier and automated.
Machine sourcer is used to send connection request and send messages to already connected connections in a automated way.
We have written this with love on recruiters and support in their career growth
If you love this article , Do share with your colleagues and subscribe to our Youtube channel for more such interesting articles and videos on Recruitment