Are you the Tech Recruiter searching for free certification?
You are at the right place …
Before we go deeper lets understand
How certification can certify our skill set ?
Certifications are the best way to portray our skill to this social media world but if you are just taking the course only for the certification it is USELESS
So think ?
Are you taking courses only for certifications?

or

Do you want to learn something from the course?
Being said , I know you are reading this as quick as possible to know about the certification ( which is FREE)
This is a best certification for Tech Recruiters who wanted to know more about non- conventional sourcing i.e by using GITHUB , StackOverflow , LinkedIn
Certification Provider : DevSkiller.com
About Devskiller : DevSkiller is a tech sourcing, screening, and skill mapping platform powered by RealLifeTesting. Recruit the right developers and boost your hiring results

How to enroll in this certification ?
Step 1 : Click here to visit the home page of DevSkiller Free Certification
Step 2: Click on START THE COURSE button as shown

Step 3: You will be asked to Sign up using your LinkedIn Credentials
Step 4: Login with your LinkedIn Credentials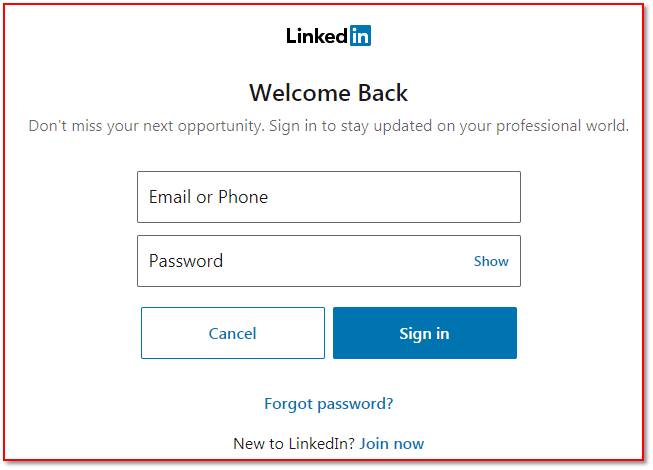 Step 5: After logging in with your LinkedIn Credentials you will get the actual page of the certification as shown below
You need to do an important thing before you go and take up the exam
Download these two(2) free E-books as marked in the below screenshot
Step 4: These two (2) E-books are the only source to get your certification ,read them thoroughly and attempt the exam
When ever you are ready and good to go click on the Start Certification Exam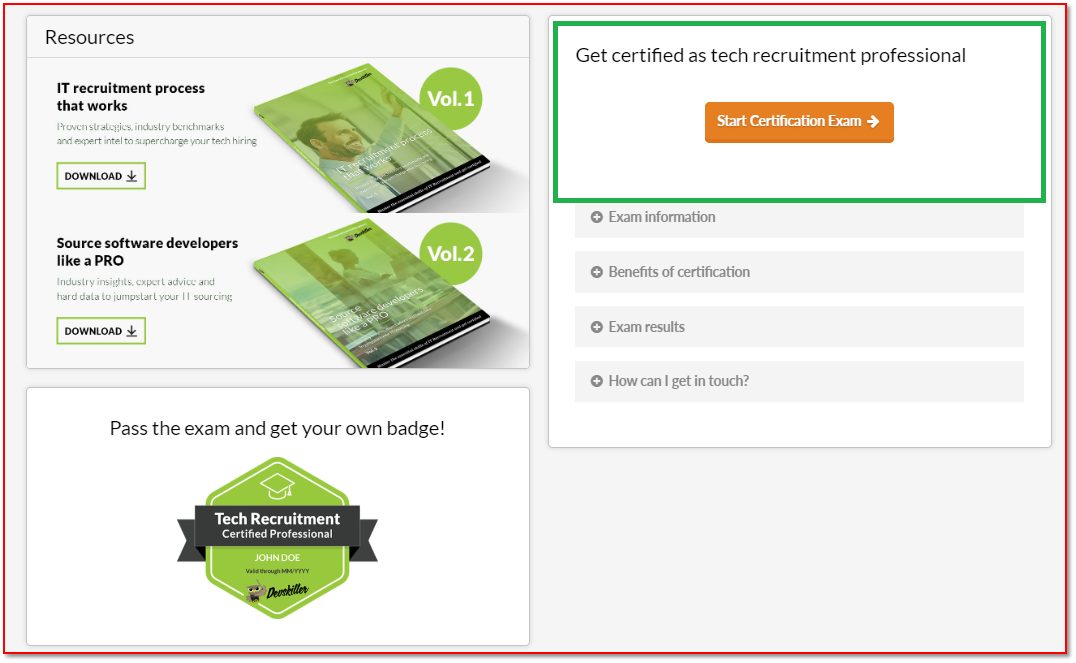 If you have successfully completed your certification you will get a badge as shown below with your name printed on the badge from DevSkiller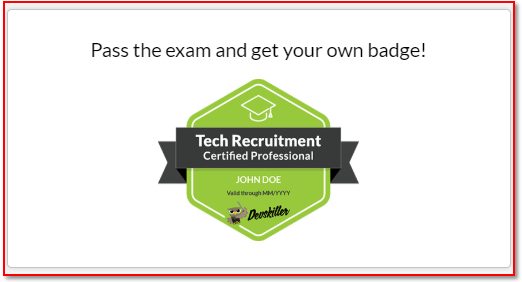 ---
Questions And Answers
What is the number of question to answered in Devskiller Recruiter Certification?
5 single choice questions
What is the duration of Devskiller Recruiter Certification?
60 Minutes ( 1 Hour ) , This exam can not be paused and has to be completed in one sitting
What is the passing score of Devskiller Recruiter Certification?
The passing score is 80% i.e 36 should be correct out of 40 questions
What if you fail in the Devskiller Recruiter Certification ?
No worries , You can re-take the test but with one condition , you have to wait for 24 hours to take the test again
What if you fail for 3 times in the Devskiller Recruiter Certification ?
If you fail, you get locked out for 30 days. You can re-take the test after the 30-day mark
---