Here I come with 6 Free Job Posting Websites for US IT Recruiters which most of you are waiting for
Usage of Job Portals have been increasing day-by-day because of their results, job portals has made the work easier to recruiters to source resumes but the biggest clause here is.
Normal recruiters can't afford to buy the job portals so, a few of our generous recruitment professionals has built these 6 free job posting websites
Here is the list of 6 free job posting websites:
Hullo Jobs
JobVertise
JobSpider
Zippia
Jobisite
Ladders
---
Hullo Jobs :
Features at Hullo Jobs:
Posting is genuinely free. No hidden charges or limited packages. Recruiters can post AS MANY jobs as needed.
No limits on the number of ads that can be posted at any time. Repeat your ads at no cost.
Ease of looking at applied candidate's profile.
Hullo, jobs are committed to providing a standard experience to jobseekers and recruiters for the best outcome.
Boost your jobs across all Social Media.
Steps to Post a job in Hullo Jobs:

---
JobVertise:

JobVertise is a Free job posting website for US IT Recruiters and is a World's Largest Free job and Resume database
Features :
Post Job for Free
Post Your Resume for Free
Search For Resumes for Free
Not only for US Recruiters, JobVertise will be useful for Canada Recruiters
Just Login and start posting your jobs for Free and the resumes will be in your inbox
---
JobSpider:
JobSpider.com is a free employment information exchange job board actually modeled from http://www.craigslist.org.
Q: How can JobSpider.com be free?
JobSpider.com is FREE to employers and jobseekers because they generate revenue through advertising on the site.
Q: What is the pricing information? How much does it cost?
JobSpider.com is FREE to employers and jobseekers. There is no charge to post a resume, post job(s), search through the resumes, search through the jobs, or create a job alert.
Read the below articles on :
---
Zippia: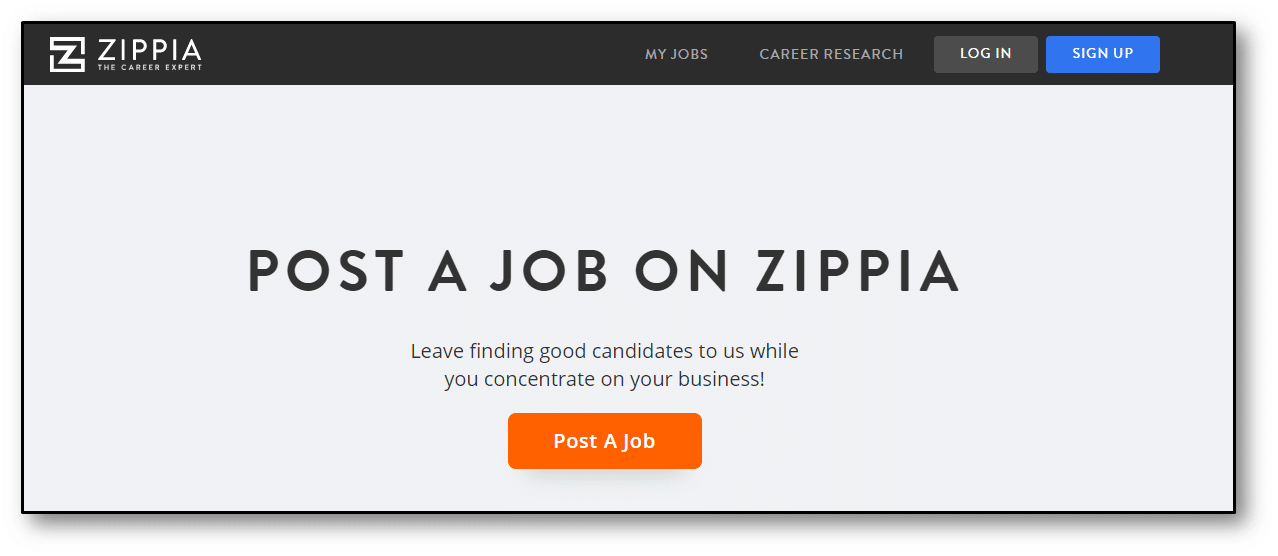 Zippia provides users the information and tools to build their career
Send a job description for the positions you need to fill and Zippia will get started to find great candidates
Instead of you going through hundreds of resumes of unqualified candidates, Zippia only sends you candidates that fit your description of the job.
Zippia combines artificial intelligence and human expertise to fill positions at a fraction of the time and cost of traditional recruiting tools.
---
Jobisite:
Features:
Access to hidden jobs
Automate job applications
Free resume maker
Easy and fast job posting
Free job posting
Recruiter tools
---
Ladders:
Ladders is the only job site that is dedicated to connecting employers with experienced professionals looking for $100k+ positions across a range of industries. Over 90% of the candidates have a Bachelor's degree, and 45% have a Masters or higher.

Features:
Free Job Posting with restrictions (20 jobs/month with the basic plan)
Source only 10 resumes per month
Job posts must be a minimum of 100 words long and have a maximum limit of 5,000 characters.
---
Try these 6 Free Job posting websites and let me know your feedback in the comment section below

If you still aren't satisfied with the text version of this article, watch out for the video version of this article at the top of this page.
Popular articles on usitrecruit.com